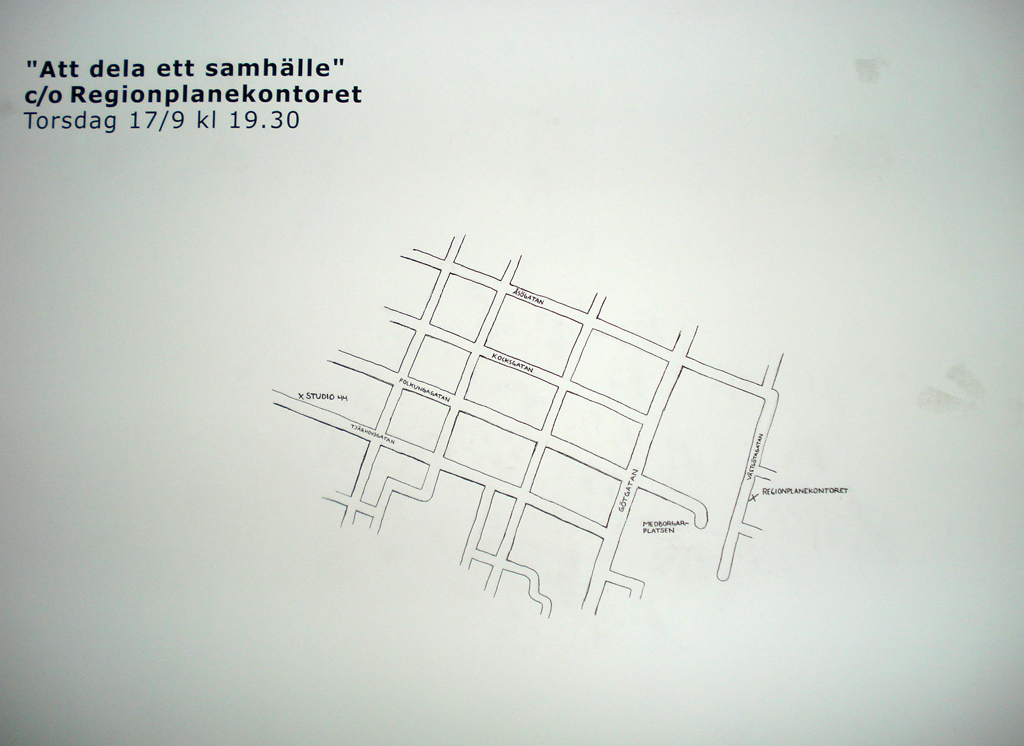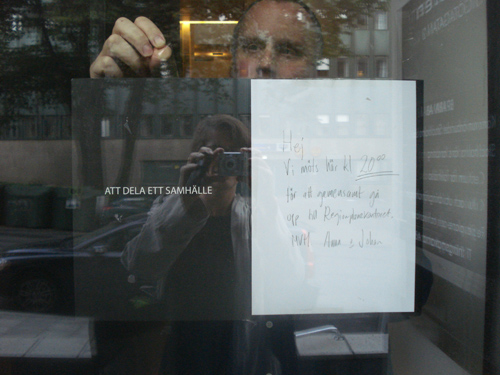 Invitation to an informal discussion with planners mainly concerned with the social and economic aspects of regional planning. Topics this evening were mainly focused on powerrelations and political structures within the Swedish society. Held at the office of regional planning in Stockholm.
Thanks to Martin Ängeby and Jonathan Metzger.
C/O Regionplanekontoret was a contribution to the symposium and exhibition VERKA, produced by the artist run gallery Studio 44, and arranged together with Johan Tirén and the collaborative project ATT DELA ETT SAMHÄLLE.